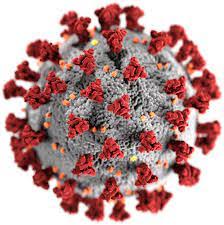 The Omicron variant likely will spread more easily than the original SARS-CoV-2 virus and how easily Omicron spreads compared to Delta remains unknown. CDC (Centre for Disease Control and Prevention) expects that anyone with Omicron infection can spread the virus to others, even if they are vaccinated or do not have symptoms. However, researchers have found that it has the highest number of mutations reported (mutations that can partially evade vaccine-based immunity).  Out of approximately 50 mutations observed in the omicron variant compared to the original virus, 32 are in the spike proteins, which implicates the virus' ability to attach and gain entry into human cells.
More data are needed to determine whether Omicron infections can cause breakthrough infections (reinfections), affect people who are fully vaccinated, and causes more severe illness or death than other variants. However, full vaccination along with booster doses is expected to work as the tool to fight against omicron as they have remained effective for other corona variants. Furthermore, it is still recommended to wear a mask in public settings and maintain social distance to prevent community transmission.
Moreover, omicron has extremely rapid spreading ability and some scientists hypothesize that this strange pattern of omicron may be a sign of shading off the COVID pandemic. Based on the observations prevailing in the world (eg. Americans with Omicron variant) some scientists believe that this pandemic may move to an endemic phase. Some other infectious related scientists have also mentioned that, with the variants like omicron, the pandemic may be going down even more broadly and may be seen subsequent variants at this stage of the pandemic.
Further, scientists have also revealed that the omicron variant may not be as lethal as some of the other COVID variants. In the other words, though we expect Omicron may cause a huge tragedy, but not nearly as many severe cases as we expect to accompany them.  Interestingly, according to USA statistics, more than 90 percent of the people infected with Omicron may never show symptoms. Therefore, fewer people are likely to require hospitalization or risk death. Unfortunately, they have further emphasized that due to the high transmissible rate of Omicron it can spread to more people, which will be ultimately led to unexpected and dangerous symptoms that have to be detected.
Interestingly, getting the natural immunity against omicron maybe help the immune system to fight the next trains of the virus. However, this omicron may cause great danger to the unvaccinated people by causing a significant spike in both hospitalization and deaths. Getting natural immunity and being fully vaccinated may have a strong immune system, which will help to get rid of this newer variant.